Making the switch to LEDs? Here is a full LED resource center for those looking for informative posts, power calculators and other helpful tools to help make the switch to LEDs fast and simple.
High Power LEDs
LED technology is a tad different than other lighting, and you don't want to burn up your LEDs. This post is here to show you everything you need to know about LEDs and how to power them safely so you get the most light and the longest lifetime possible.
The days of measuring brightness by the wattage of a bulb are coming to an end as LEDs continue to gain traction. Component LEDs are measured in Lumens which is a measurement of light that is hard to explain if you don't already have a rough idea of Lumen outputs and such. In this post we explain Lumens and have a table that will show you the light output to expect from your system. Great tool for finding the best LED and drive current to use!
LEDs have a wide current range at which they can be powered, so boxing them into one wattage 'category' has proven to be misleading. Use this as a tool to calculate your LEDs wattage so you can know exactly how much power your LED system will draw.
When you choose Cree LED luminaires you are getting the innovation and proven technology that makes the industry's most reliable and best performing LEDs. Cree is constantly improving on their technology, coming out with upgrades and new models. Use this guide to choose the Cree diode best for your application.
---
LED Power Solutions
LED drivers can be a confusing part of LED technology. There are so many different types and variations that it can seem a little overwhelming at times. That's why I wanted to write a quick post explaining the varieties, what makes them different, and things you should look for when choosing the LED driver(s) for your lighting application.
LED lights need a constant current supply. Therefore, a constant current LED driver is usually used within the lighting setup. However, some fixture manufacturers already include a current limiting device with the LED in which case you just need a DC power supply. This sounds confusing but it's actually extremely easy to find out what type of power your LED needs, this post helps with that.
Mean Well is one of the top brands as far as LED power solutions go. Their attention to detail, safety protections and dimming features help add flexibility as well as durability to your LED system. With all the options it can be tough to know where to start, this quick selection map helps guide you to the perfect solution for your LED lighting needs!
Whether you are building your own LED fixture, fixing and retrofitting existing fixtures, or purchasing new LED lights, you will need to find the correct power source for your LEDs. You will either need a constant current LED driver or a constant voltage power supply (or a combination of both) in order to make your LEDs work properly. There are many different factors to consider when choosing a power supply for LED lighting. This post will go through those many factors and help you select the right power supply for your LEDs!
See why off line drivers can be better for general lighting purposes. Larger voltage loads, longer run lengths and a much more simple setup.
---
5mm LEDs
5mm LEDs are super helpful as they can easily be powered from a small battery source and last a long time. This makes it simple to incorporate them in many electronics or put lights where they normally could not go. See how to use these tiny light sources whether you're building a simple key chain flashlight or a large LED matrix.
5mm LEDs typically use resistors in order to limit their current. Resistors come in a wide range of sizes and there is math involved in finding the correct size for your system. Don't freak out though, we keep it super easy with this Resistance calculator that calculates the resistor size you need depending on your input voltage and how many LEDs you have.
---
LED Strip Lighting
Linear (strip) lighting has become very popular and is becoming an affordable option for home lighting. Buying LED strip lights might seem relatively straight forward, but there are actually many things you need to take into account to make sure you get the right type of light for your needs. Follow us through this post as we walk through the important factors for LED strip lighting and run through our full line of LED strips.
Flexible LED strip lights are used all over the world in various industrial, commercial and residential projects. LED strip lighting is popular among many Architects and Lighting Designers due to the improvements in efficiency, color options and brightness. The biggest draw is how easy they are to install. Their flexibility, low-profile and helpful accessories make LED flex strips popular for the at home DIY types. With these LED strips, a homeowner can design like a professional with the right supplies and just an hour or two.
LED flex strips usually require in-line dimming. Not only is this difficult to wire, but it also doesn't allow you to use the dimming set up already in your household. With these helpful 12V power supplies, LED strip lights can now be dimmed with standard dimmers from the likes of Lutron, Leviton and much more! Now you can dim LED strips with our 0-10V wall mount dimmer as well! Super simple installation!
LED strip lights have become a quick and efficient answer to providing accent lighting around your home. A relatively low cost option is low voltage, 12 volt LED strip lighting.
We took our best selling LED strip lights and paired them with a 12VDC battery pack. This allows for task lighting on the go or in those tough to reach places. See how this simple LED strip kit can be a great household hack.
Whether you need to combine two strips together, put a gap in-between strips, cut a full reel into smaller sections, or maybe just to go around a corner, you will need some type of connector. These click tight strip connectors are the easiest way to make an extra connection to your LED strips!
Standard density strips can connect up to 32 feet long but that is still too short for applications like crown and cove lighting, outdoor deck lighting, or any application requiring a long string of lights. Luckily there is an AC powered LED strip that boasts a much heavier duty design that I would have no problem putting in any elements, plus it can run in long lengths all the way up to 150 feet!
---
Protecting Your LEDs
The most important part of LED cooling is the thermal path from the LED junction to the outside of the light fixture. Heat needs to be conducted away from the LED in an efficient manner, and then removed from the area by some sort of cooling or dissipation. This is where heat sinks come in.
By looking at the thermal properties, it is easy to see that Arctic Silver products are far more efficient at moving heat than other options. For LEDs, the lower the temperature, the brighter and longer they will run. LEDs will degrade much slower at lower operating temperatures, meaning it could mean years of difference in run times if you decide to go with Arctic Silver Thermal Adhesives or Compounds.
LEDs and their components can be used for a variety of applications, and finding the best quality products does come at a higher price than most other lighting applications. That is why it is extremely important to protect your LEDs and circuitry in order to make sure your investment holds up and lasts a long time.
---
LED Lenses: Spreading the light
The light from the LEDs primary optic is still too broad for most applications, lacking intensity over distance. This is why most LED fixtures use secondary optics (lenses, reflectors, TIR optics, etc.) to collect all that light and magnify its intensity towards the target.
---
LED Wiring and Circuitry Tips
Struggling with soldering and ruining your LED(s) and printed circuit board (PCB) or metal core printed circuit board (MCPCB) is easy to do without the proper tools, materials and soldering technique. To help avoid common issues with LED soldering we looked back on our 20 plus years of electronics experience and outlined here all the "dos & don'ts" for soldering to LEDs.
First things first, don't let electrical circuits and wiring LED components sound daunting or confusing – connecting LEDs correctly can be simple and made easy to understand if you follow this post
---
Product Reviews
Power: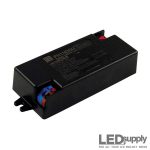 ---
---
---
---
DIY Lighting Center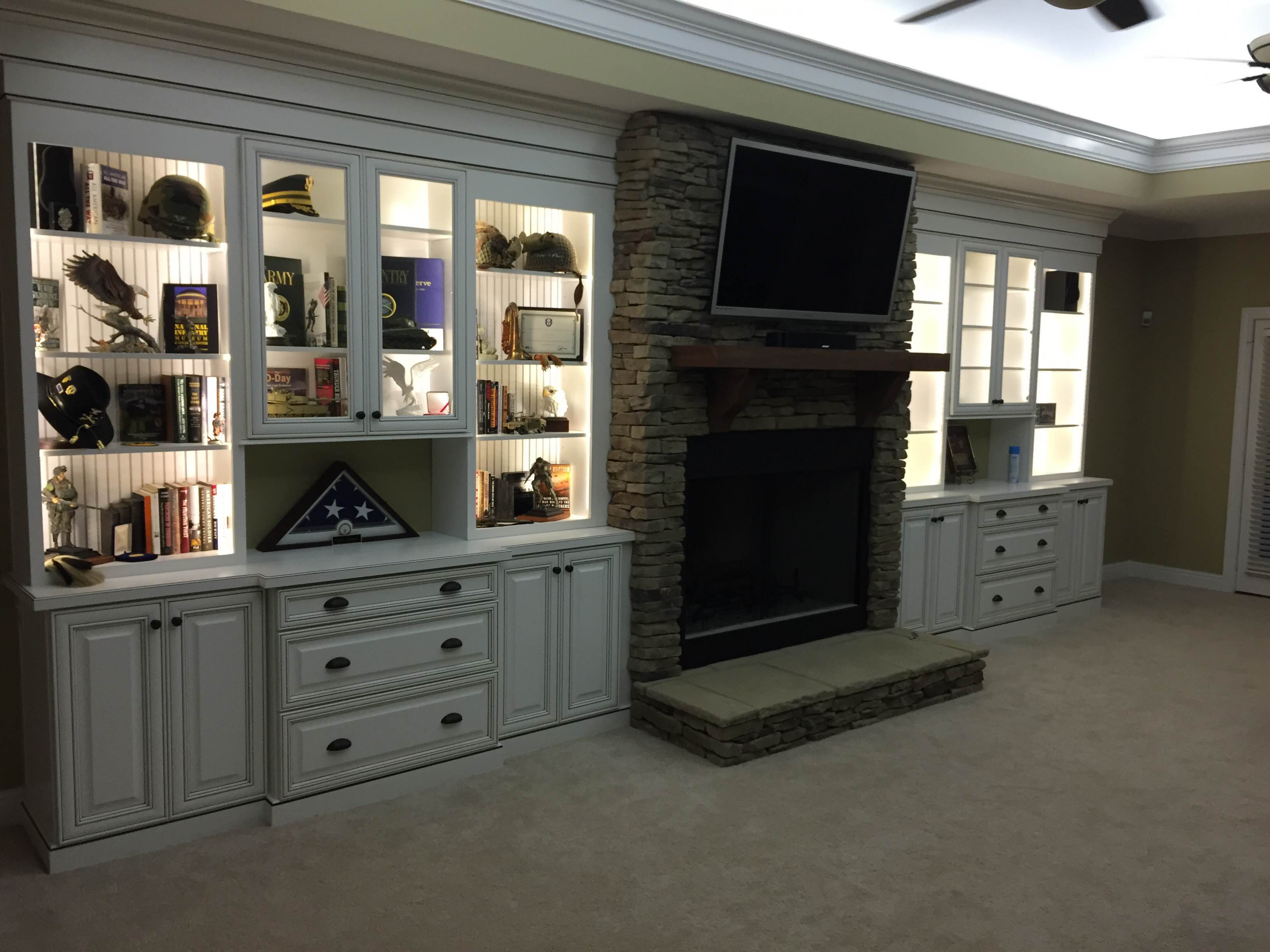 ---
LED Lighting Toolbox: Helpful tools we use around the lighting industry!
To help find the best Cree XLamp LEDs for your lighting-system design.
The LED series/parallel array wizard is a calculator that will help you design large arrays of LEDs.
Planning your LED set up on the popular MakersLED heatsink