LED Light Strip Modules

These LED strips have everything you need to light up your spot. Whether you need a battery powered strip for those tough to reach places, RGB strips for a multi-color accent light or a professional under cabinet LED fixture, LEDSupply has what you need.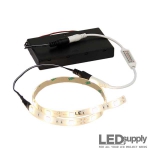 20" long flexible LED Strip Light powered by 8AA Battery Pack. Just peel, stick and switch! Over 30 Hours of Battery Life!
Product ID : AA-20-FLEX
RGB LED waterproof flex strip kit, 12Vdc input, thermal tape for mounting & remote
Product ID : R6030AQ-RGB
$54.99
Sale Price:
$49.99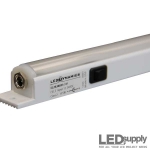 Highest quality, durable & beautiful white powder coated linear LED fixture
Product ID : LVL2
$43.99
Sale Price:
$39.99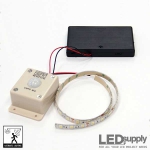 Automatic Lighting! Battery-powered flexible LED strip that activates only when the sensor detects motion.
Product ID : PIR-AA-STRIP
$14.29
Sale Price:
$12.99