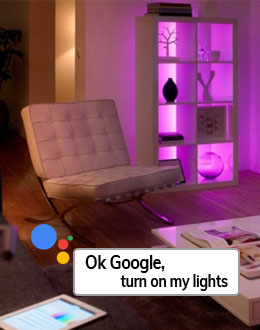 If you told me twenty years ago, as a kid, that someday I would be controlling my lights at home by simply telling them what to do, I would quickly ask what my other super powers were. I can still remember when the on/off switch that would register with a clap of hands (The Clapper) was a big deal. Now, we can literally exchange a few words with our in-home assistant / phone and our lights respond in a matter of seconds.
Smart lighting technology is on the rise and the options on the market are expanding, making it much easier for just about anyone to have the 'super power' of controlling their lights with voice. The biggest name in the game is Philips with their Hue LED bulbs and strips that were first introduced back in 2012. Now LifX, Ikea, Hive and many others have joined the party with some fantastic products of their own.
The smart lighting market has quickly been flooded with many Brands, products and features to pick and choose from. It can be tough to decide which is the best option to use. To clear everything up, lets take a look into this smart technology and find the best way to enjoy smart, connected lighting.
What is Smart Lighting?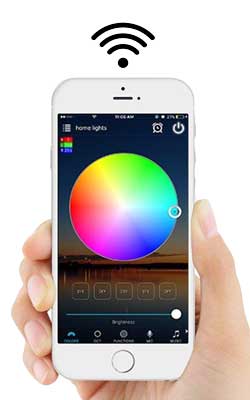 Smart lighting is lighting that can be controlled through an app, usually on your Apple or Android phone. These apps enable you to change brightness, color (with multi-colored LEDs) and save certain presets or timers for your lights.
The possibilities are endless with the lighting presets, or 'light recipes' as some call them. You might have a lighting preset for dinner, another for watching movies, and yet another for when people are over for a party. Switching from one preset to the other is as simple as tapping your smartphone or yelling over to your voice-activated assistant.
What you Need for Smart Home Lighting
Smart lighting has plenty of appeal, but how do you make it happen? Automating a single lamp is easy, just swap out the bulb for a smart light bulb with built-in Wi-Fi and you are set. When you are looking to connect multiple lights in your home, however, the job can be a little intimidating… as well as a little heavier on the wallet. That is why it is a good idea to research some of the different ways you can set up Wi-Fi controlled lights.
Thankfully, smart lighting technology is constantly improving and we have a few different options.
Smart Bulbs
Smart Outlets
Smart Switches/Controllers
Let's briefly break down the smart lighting market and look at the pros and cons of each.
Smart Bulbs
When switching to smart lighting, people initially look to the bulbs themselves, opting to swap out current bulbs with smart versions. Smart bulbs tend to use mesh networking, where each smart bulb wirelessly connects to its nearest neighbor. Whereas the bulbs can connect to each other, they cannot connect to your phone without some sort of hub or bridge device that acts as a translator. This hub plugs into your router so that your networked devices – like your phone and voice assistant – can communicate with the bulbs. This is how the Philips Hue works with the Zigbee system.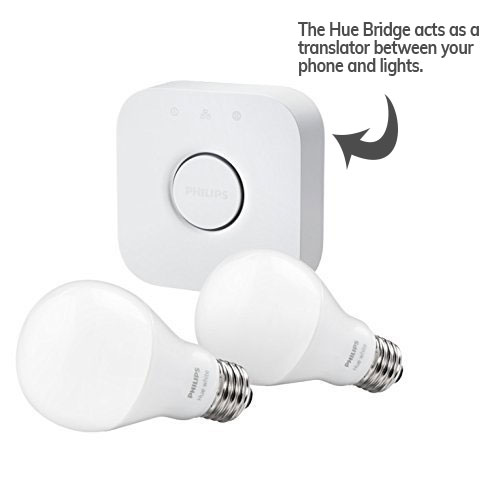 Not all smart bulbs require a hub, some have built-in Wi-Fi or Bluetooth capabilities so the lights can be controlled straight from your phone. The more popular brand to do this is LifX. It is handy to not have to pay for an extra hub and other accessories but the lights themselves are pricier, making the cost comparable to the Hue system, on the higher side for lighting.
PROS
CONS
– Setup is simple
– Easy to move a bulb to a new
fixture or place if needed
– After initial cost, add-ons aren't as pricey
– Lots of added features and
premium brands
– Most smart bulbs are common
size, screw-in bases.
– May cause issues with existing
dimmers.
– Not a big variety in color or
brightness
– Can be expensive $$$
Smart Outlets
The idea is simple here: automate anything with a plug on it. These smart plugs have Wi-Fi capabilities so that whatever is plugged into them can be remotely turned on or off using an App or…you guessed it…your voice. Most plugs are designed to work with anything you plug into them but there are some that are lamp specific with built in dimming controls.
The most common way you would use smart plugs in lighting is for lamps. These small plugs can easily turn your bedside lamp into a smart light without much trouble at all. The biggest downside, obviously, is that you cannot use these plugs with any hardwired lighting.
PROS
CONS
– Easy, accessible connection
– Can automate other plug-in
appliances through home as well

– Cannot control anything without a wall plug on it
– Some plugs are large and block off entire outlets.
– Most plugs will only turn on/off,
no dimming options.
– Pricey if you buy for whole house.
Smart Controllers and Switches
Rather than automating the bulb, why not automate the control switch itself, programming when it should turn on or off and what the light should do?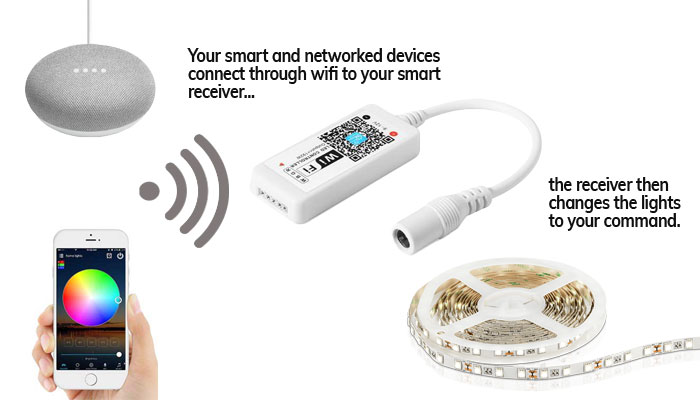 This method allows for easy installation and for multiple lights to run off one smart device! These smart controllers/switches are basically a Wi-Fi dimmer switch that go in between your power source and LED lights. The device then connects directly to your home network (therefore, your phone) and then can be controlled via an app, just like if you were operating a smart bulb.
This solution is the most affordable solution for connecting LED strip lights and low voltage (12-24VDC) LED lights into a smart lighting system. The biggest advantage is that they can turn almost any LED light into a smart light…no need to buy all those Hue bulbs after all. They are super easy to plug-in and pairing to your network is very simple with the app walking you through the process.
PROS
CONS
– Most affordable smart lighting
option
– Use whatever bulb you want to
make them smart, Wi-Fi Lights
– Super easy setup
– No central hub or bridge needed

– Might have to reconnect if you
lose power
– Need to run on low voltage DC,
so might not be right for every
single application.
From this rundown, you can see that simple smart controllers will make for a great smart lighting system. Smart dimmers are basically the Philips Hue without a bridge or hub, lowering entry level costs and using less components. Multiple smart dimmers can be used together, all operated within the same App.
Our new line of smart dimmers feature both single color and RGB/color changing options. The Smart Dimmer App is fantastic and packed with features, allowing you to control your lighting however you want, whenever you want. The best part, this can all be done at just a fraction of the cost of most smart lighting projects. Checkout everything you can get from our new Wi-Fi LED controllers below.
The Power of Voice Control: Alexa, Google, Siri…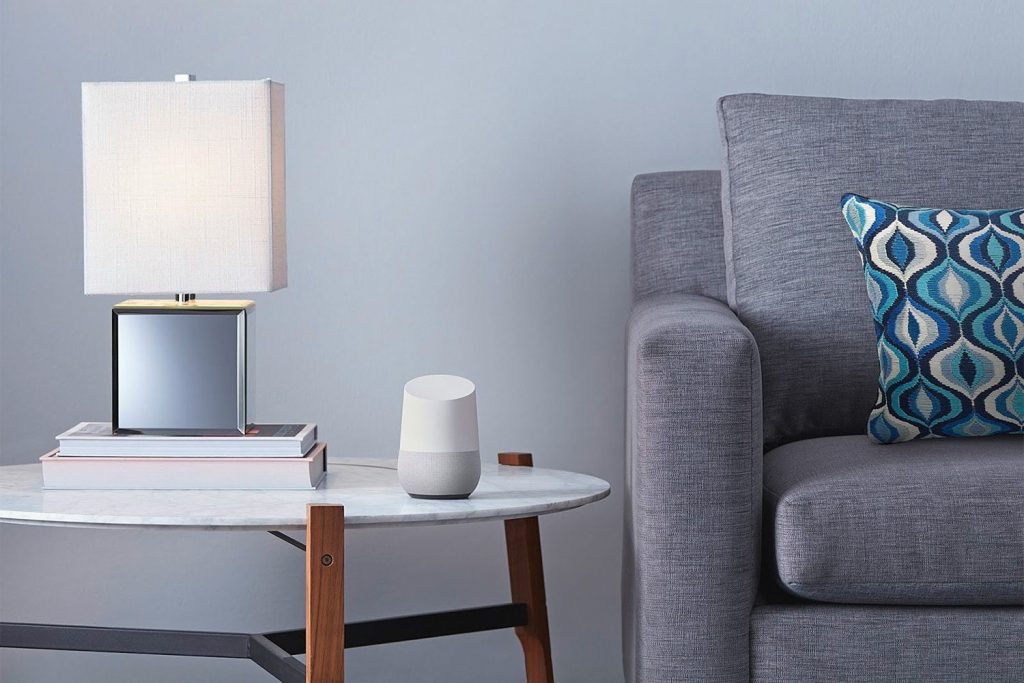 'Hey Google, turn off the lights…'
Thankfully, the smart lighting system is not only controllable through your phone apps but also through voice. Two of the hottest home automation technologies to hit the scene recently are voice control and smart light switches..it would only make sense to partner the two, enabling you to operate one of the most simple and necessary parts of your home by just uttering a simple voice command.
Our smart LED controllers work with Amazon's Echo, Google Home and Apple's HomeKit. That means you can use these platforms' voice assistants to relay your voice commands. There is something pretty cool about saying 'Hey Google, change my lights to Green' or 'Alexa, turn off the lights' and watching it happen.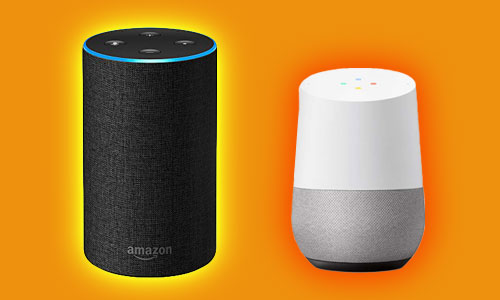 Home voice assistants have become extremely popular since the release of Amazon's Alexa and Echo system. Google quickly followed with their Google Home and Home mini. These small speakers sit around your home, connect to wifi and help answer your questions, do simple tasks, or communicate with other smart devices/Apps you have. You do not need a voice assistant for smart lighting as you can use Siri or Google Assistant on your phone, but for just $30, it is nice to have around the house to help automate some simple tasks.
Voice control is the way of the future (Thanks Alexa). Everything from cars to search engines are gearing up for voice automation…so why not your lights. This will soon be the standard and it is nice to have such awesome smart dimmers that can be used with all the most popular voice controlled technology out there!
Is Smart Lighting Worth it?
Many smart lighting beginners ask if the technology will become obsolete in a couple years. Looking at the rise of voice-assistants and the trend of making everything from your car to your furnace operable from a smartphone, I highly doubt it. Smart controllers like ours run on Wi-Fi which is only expanding and improving. I think it is safe to say that smart lighting is not going anywhere soon and that smart LED controllers provide the best starting point.
Another common question from customers – 'Is it worth the money?' If saving money is your main goal, then no, regular (not-Smart) LED bulbs will have the same efficiency without the higher upfront costs. But if you look at the big picture, this is a better product that helps you control your LEDs more efficiently, which could in turn lead to some small savings over time. Secondly, as we said before, the future is moving towards voice control and this is a relatively inexpensive thing you can do to get yourself set up ahead of the curve!
Not only will smart lighting be extremely convenient in those instances like fumbling around in the dark for a light switch or remote, but it also increases quality of life and happiness. It might not be the time to switch your entire home to smart lights, but maybe look at the places it will be most useful and start there. If you still need a little convincing…check out the added benefits and features to our smart controller below.
Smart Lighting – the new standard for LED strip lights and bulbs!
If the idea of controlling your lights from your phone or voice-assistant isn't a cool enough concept on its own, you should look at these other helpful (and COOL) features that these Wi-Fi LED controllers have.
Set Smart Lights on a Timer
The Wi-Fi LED controller app has a lot of different things it can do, like set a schedule on your lights. Need your lights to turn on/off at a certain time? Schedule it so you don't forget. Want to make your lights operate on a normal schedule while you are away on vacation to make it look like you are still home? Set up the schedule and vacation with some peace of mind. All of this is possible with the smart controller within the App.
Control Separate 'Zones' of your Home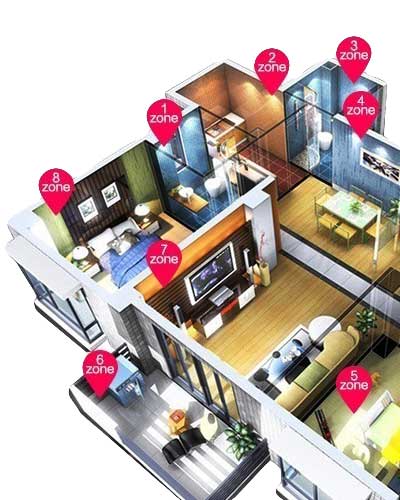 Multiple smart controllers can operate all within your connected home, making it possible to control many different lights around your space. The App allows you to specify and name the controllers to organize and make it easier to specify to your smart assistant which light you need to control. For instance, label your undercabinet strip lights in the kitchen as 'Kitchen' and you can easily say 'Hey Google, turn on my kitchen lights', no need to scramble for the light switch with arms full of groceries.
Lighting Presets / Recipes
Want your lights to dim down when watching a movie? Do you use a specific color on your RGB Strip lights more than others? With the Wi-Fi controlled dimmers you can set up to 4 different presets per controller. These presets will be saved so that you can quickly access them with the click of a button or a quick voice command. This is handy when doing common activities that will be repeated like watching movies or changing the color of your lights.
Connect Smart Lights to other Apps
The smart controller can also be linked to the IFTTT (If This Then That) service to create rules that trigger lighting effects when something else within your connected network happens. Want to turn the porch lights on when Dominos is out for delivery? Would you like a flash update when you have a new text message or call? Would you like some accent light when you're playing your favorite playlist on Spotify? Whatever you need and so much more is possible with the IFTTT system that will work hand in hand with your smart dimmers for true home control from your iPhone or home-assistant.
How to Install Smart Lighting – the one Smart Dimmer to make it all happen!
With all the features and convenience, it is easy to see why smart lighting technology is on the rise. The current name brand products like Philips Hue are expensive and the energy savings won't make it pay for itself anytime soon. That is a big reason we wanted to offer a reliable, yet affordable smart lighting option.
LEDSupply is proud to offer our new line of Smart LED controllers. They work fantastic with low voltage LED lighting like 12V strips, puck lights or really any LED circuit that runs off 12-24VDC.
The smart dimming controllers all come with a Wi-Fi ready receiver that simply plugs in between your power source and LED lights (as shown below).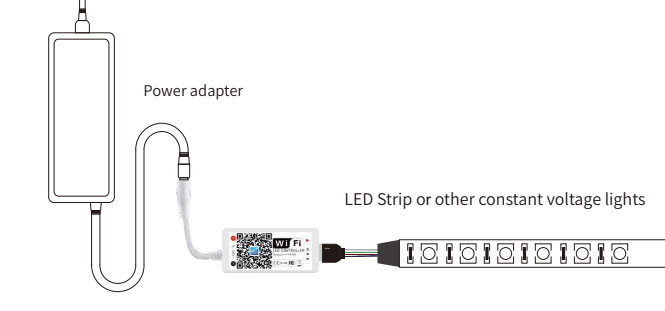 Once the WiFi unit is hooked up as shown, simply follow the instructions on the dimmer pages or the full product manual. It is pretty much as simple as downloading the App and following on screen instructions, we do a good job of walking you through it for your first time.
So for just $___ you can enjoy all the luxuries of smart lighting within your home with LEDSupply's smart dimmer series and Magic Home App. Start small, start with the part of your house where having smart, voice-activated lighting will be the most beneficial for you. At this price, it is easy to add more controllers as you expand, soon making the whole house connected. Wi-Fi control is taking over the smart lighting market and we are happy to provide you with an easy way to break into the smart lighting world.
If you are interested in buying or learning more, find both the single color and RGB WiFi dimming controllers for LED strip lights below!