Khatod Optics
3 item(s)
Diameter
 , Optic Type
 , LED Compatibility
 , Beam
 , Narrow your choices
Khatod is a leading manufacturer of Optical Solutions for the major LEDs. Khatod, based out of Milano, Italy, is a pioneer of silicone lenses uses specifically for optical systems. Khatod is a skilled developer of custom optic solutions, providing top quality secondary optics and lenses to be used with light emitting diodes.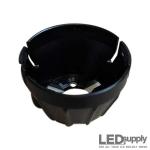 Lens holder for the 35mm PL1672 series Khatod lens.
PART #: KO-KE1672SA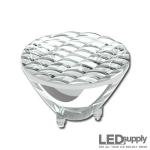 Single lenses from Khatod designed to fit the high-power Centuarus LED.
PART #: KO-PL1672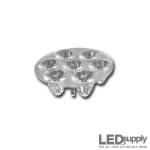 Khatod's 7 cell 13 degree optic array mixes and concentrates the output of 7 LEDs into a focused, narrow beam of light.
PART #: PL121106