LED Downlights
LED downlight retrofit modules are direct replacements for incandescent or compact fluorescent lamps traditionally used in recessed lights.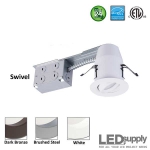 6-Watt LED Swivel downlight housing & trim with built in driver for easy remodeling
PART #: LS-EP3S-30-XX
$57.91
Sale Price:
$52.65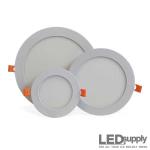 Premium recessed lighting product with extended warranty. Available in multiple sizes and white color temperatures.
PART #: RH-xRP-xxK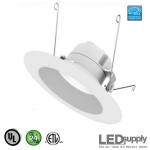 14-Watt UL & IC certified LED downlight retrofit lamps are high quality replacements for 70W incandescent lamps
PART #: LS-A56-30K-WH