Desktop and Wall Mount Power Supplies
3 item(s)
Style
 , Dimming
 , Input Voltage
 , Output Voltage
 , Wattage
 , Narrow your choices
Power Supplies that plug straight into standard wall outlets and switch AC line voltage down to save DC power for LED lighting. Check out all the wall mount and desktop power supplies, fully enclosed in plastic from top power solution manufacturers like Phihong and Mean Well.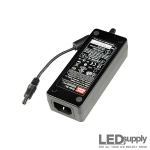 36W & 120-Watt - 12VDC Desktop Power Supplies
PART #: 12V-DT-xxA
$22.49
Sale Price:
$21.44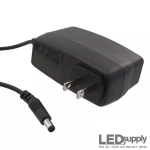 12W to 36 Watt 12VDC Wall Mount (Wall Wart) Power Supply Adapters
PART #: 12V-WM-xxA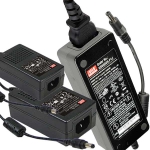 90~264VAC input, 18~90W desktop style switching power supply with constant voltage output from Mean Well.
PART #: GST
$15.39
Sale Price:
$13.99