LED Bulbs and Fixtures
LEDs (light emitting diodes) are fast becoming indispensable components in all forms of lighting. You may be sourcing parts for your self-built DIY projects and retrofits, or simply replacing incandescent bulbs in your living room lamps or downlights. You're probably aware of the benefits, like up to 20 times longer life, lowest possible energy consumption, or lack of mercury, and now you are ready to buy LED fixtures or bulbs. We apply rigorous standards to our careful selection of LED light bulbs, offering only the best quality at the lowest price.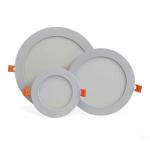 LED Downlights
Energy star qualified recessed LED downlights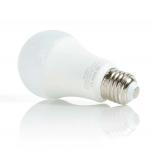 LED Lamps
A19, PAR, MR16, LED Candelabra lamps & more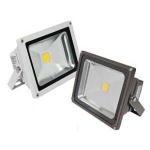 LED Flood Lights
LED Landscape & Security Lighting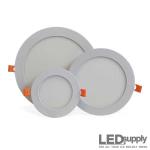 Premium recessed lighting product with extended warranty. Available in multiple sizes and white color temperatures.
PART #: RH-xRP-xxK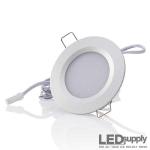 Compact and versatile, our 12V LED Puck Lights offer brilliant illumination in small spaces. Perfect for campers, vans, boats, and under counter lighting.
PART #: LO-12PL-xK
The standalone linear fixture features a uniquely smooth and spotless output throughout the 120-degree dome lens. Extremely lightweight and low-profile for small spaces!
PART #: 0M030-CCTI-LL-T
$27.49
Sale Price:
$24.99
---
General Information on LED Lamps
---
Should I upgrade to LED lamps?
What applications offer the best ROI?
If you are lucky enough to be able to afford the upfront cost then, yes, you should upgrade to LED lamps. LED technology has improved exponentially over the last 10-years and our bulbs have become the brightest, most reliable LED products available. LED lighting should be considered a long-term investment for future savings on replacement costs, energy costs and environmental impacts.
Any lamp that is on for long periods of time and/or is labor intensive to replace are usually the applications with the quickest ROI. LED lamps with these characteristics can be outdoor area lighting, landscape lighting, hallway lighting, lighting on high-ceilings, work areas and clean areas.
Energy-efficiency rebates?
Are these reliable LED lamps?
Yes, LEDSupply has applied to participate in Efficiency Vermont's SMARTLIGHT program which offers premium and standard rebates on many of the LED lamps offered. Upon approval we will provide a link to these products so buyers from Vermont can save. Additionally our LED down-lights do qualify for a mail-in rebate through Efficiency Vermont.
All of our LED lamps have gone through independent testing, have industry leading warranties and most importantly use LEDs from manufactures that are time tested, like Luxeon, Nichia, Bridgelux, Osram, Sharp, Samsung and Cree. Many of the lamps are UL listed, ETL listed, Title 24 compliant and Energy Star rated.