LED Housing Heatsinks
Machined from 6063 billet aluminum to create an enclosed LED housing and heatsink.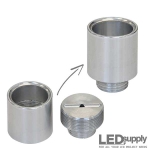 Aluminum LED heat sink that screws together holding a 1-Up LED and 26mm Carclo optic.
PART #: DLH-26M-EH
$16.49
Sale Price:
$14.99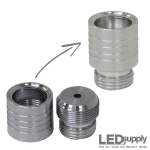 Two piece LED heat sink housing for 1-Up or 3-Up LED and optic that assembles and disassembles by screwing together.
PART #: DLH-xUP-EH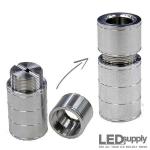 Sleek aluminum LED heat sink housing that quickly screws together safely holding a high-power LED, optic and driver. Available in 5 and 10 Watt options!
PART #: DLH-xW-xUPHS
$21.99
Sale Price:
$19.99