MakersLED Electronics
Pair MakersLED Electronics with the popular t-slot MakersHEATSINKS for the ultimate combination in DIY LED lighting projects. Advanced controls for powering and controlling LEDs are made easy and designed to fit nicely on or in the heat sinks.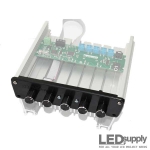 Manual dimming interface with 5-channels for use with the MakersDRIVER 5UP Pro.
Product ID : MakersDIM
$21.99
Sale Price:
$19.99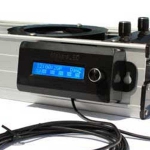 The MakersCONTROLLER creates sunrise, sunset, cloud cover, thunder storms & other special effects.
Product ID : MAKERSCTRL1
$54.99
Sale Price:
$49.99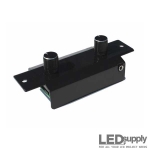 The MakersDRIVER 2UP PRO is a 2-channel LED driver capable of driving up to high-power 28 LEDs (14 LEDs/channel), a fan, and an optional controller.
Product ID : MakersDRV2
$68.20
Sale Price:
$61.99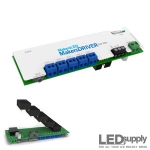 5-Channel (14 LEDs/channel) LED driver that conveniently docks into the slots of a MakersHEATSINK.
Product ID : MAKERSDRV5
$65.99
Sale Price:
$59.98