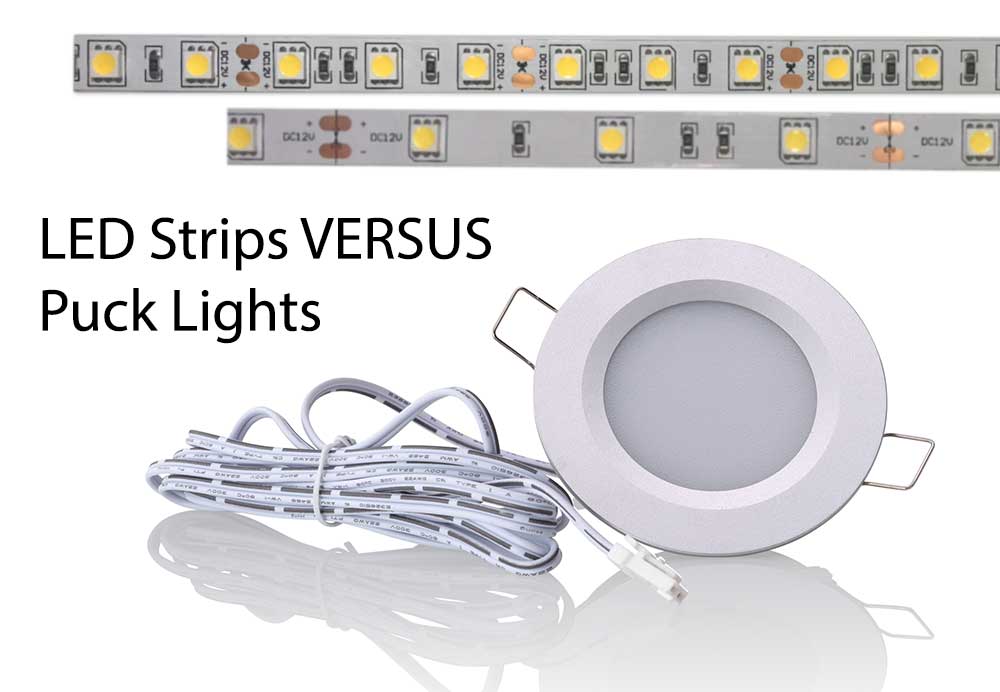 In the realm of lighting options, it's important to consider the right fit for your needs. While strip lights have changed the way we approach lighting, they might not be the ideal choice for every situation. That's where LED puck lights step in – a sophisticated alternative that brings a touch of class to your lighting preferences.
Imagine having a curio cabinet filled with your cherished items, or adding a warm glow under your kitchen cabinets for a cozy vibe. In scenarios like these, where precise lighting matters, LED puck lights emerge as valuable lighting companions. These compact luminaires quietly prove that size isn't the only factor that matters.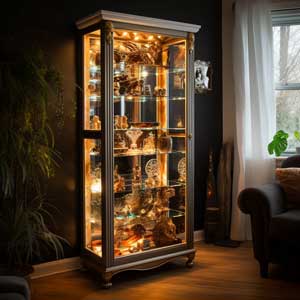 In this guide, we'll take you through the world of LED puck lights, uncovering their versatility, applications, and benefits for your living spaces. Whether it's enhancing your kitchen with under-cabinet lighting or setting the mood in your living room, puck lights might just be the solution you've been looking for. Let's delve into the world of puck lights.
Our puck lights run on 12 volts, making them compatible with various power sources. They're a great fit for a wide range of scenarios, from under cabinets and closets to campers, vans, and boats – anywhere a 12-volt battery is available.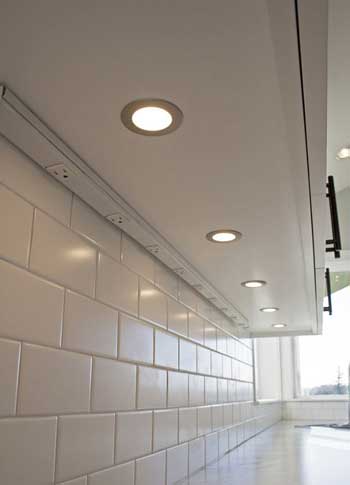 Designed with a sleek recessed style, these 2.75″ diameter puck lights seamlessly blend into any space, providing effective and discreet illumination. They easily connect with motion sensors, switches, and dimmers, creating a harmonious setup that adds both convenience and ambiance.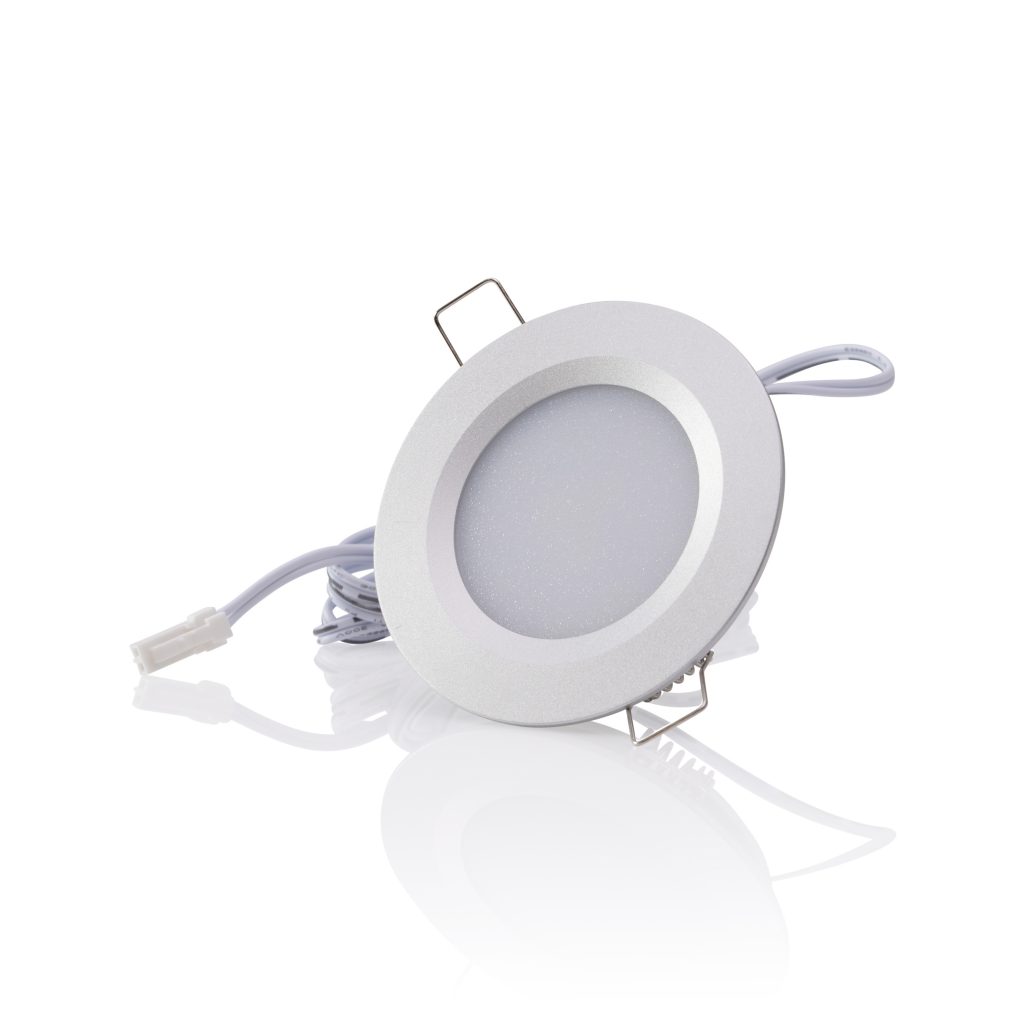 The collaboration between motion sensors, switches, and dimming options sets our LED puck lights apart, offering a complete lighting solution for any context.
In the realm of lighting innovation, power goes beyond just brightness; it's about control. Our LED puck lights are designed to be versatile, offering a range of control options that allow you to tailor your lighting to your preferences.
Starting with the 12-volt advantage, our puck lights need a dedicated power source. We provide a power supply designed for them, with multiple output ports that let you connect and power several puck lights from one source. Additionally, a dedicated dim line gives you the power to adjust brightness levels. This dimming feature integrates smoothly with our intelligent sensors, enabling automated on/off functionality that enhances both convenience and energy efficiency. These dimming and control accessories are pictured below and plainly listed/described on the puck light product page.

Imagine walking into a room and experiencing soft, welcoming light that springs to life as you step in. Similarly, opening a cabinet door triggers a graceful illumination. This is thanks to our motion-activated switch—an innovation that adds convenience and energy efficiency. With this sensor, your puck lights respond to your presence, turning on when you enter and fading as you leave. No more fumbling for switches or accidentally leaving lights on. This motion sensor improves your experience and supports a greener lifestyle.
The allure of remote dimming lies in its sheer convenience. Imagine adjusting your space's ambiance without needing to move. Our remote dimmer makes this a reality, allowing you to fine-tune puck light brightness from anywhere in the room. Whether it's hosting a dinner or settling in for a movie night, the remote dimmer lets you customize your lighting with ease.
As we delve further into the world of LED puck lights, remember that achieving the perfect lighting atmosphere involves choosing the right color temperature. Our puck lights come in warm white, neutral white, and cool white. Each has a unique character that significantly influences your space's ambiance.
Warm white envelops your environment in a soft, inviting glow – perfect for comfort and relaxation. Neutral white strikes a balance between warmth and clarity, ideal for functional spaces. Cool white adds a modern, crisp ambiance, perfect for areas needing focus.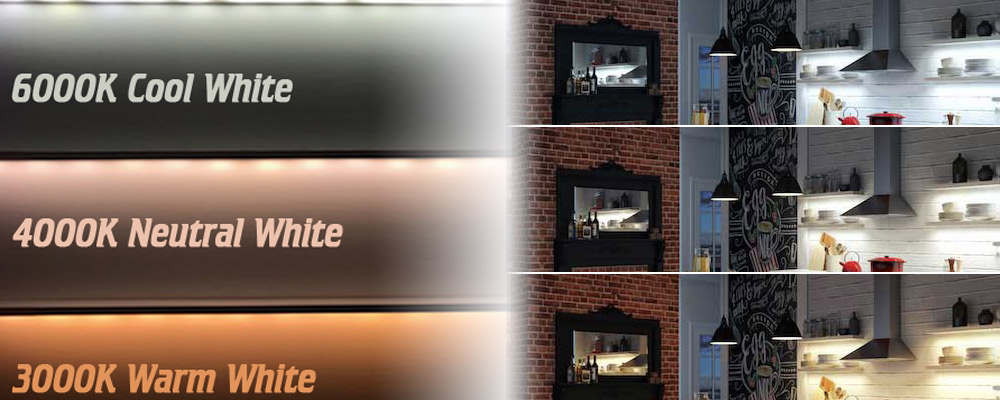 Installation is seamless – our meticulously designed puck lights recess into a small hole (55-60mm), integrating discreetly into your décor. Spring clips hold them in place, ensuring an easy, stable installation process that maintains your space's elegance.
In conclusion, LED puck lights offer a tailored and sophisticated lighting alternative. Their design and features provide subtle yet impactful solutions for various spaces. As you've explored this guide, you've gained insight into adaptability, control options, and color temperature choices. From under-cabinet lighting to creating the perfect ambiance, LED puck lights redefine your lighting possibilities. Your choices are no longer limited to one size – they reflect your style and needs, enhanced by the elegance and functionality of LED puck lights.