Remote control dimmers are one of the most common methods of controlling low voltage LED strip lights. RF (Radio-Frequency) dimmers are the top dimming solution for our 12V LED strip lights. Their growing popularity is due to two factors: (1) Affordability – under $10, and (2) Ease-of-use.
The remote controller comes with a small receiver cable, pictured below, that plugs in between your DC power source and your LED Strips. The Remote then works by communicating with this device depending on what buttons you push on the remote. You can change brightness, change to flashing modes or even change colors (RGB).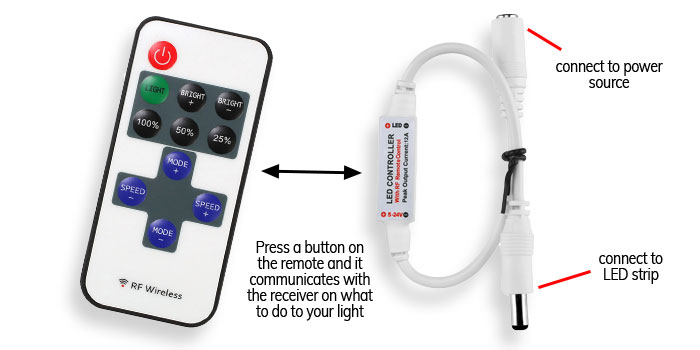 For under $10, these dimmers are a steal. They are handy to use and super easy to set up, however, once in a while your remote might not work when you press the button. That's why we wanted to help you with this troubleshooting post on the topic. The below procedure works for both the single color dimmer and RGB dimmer.
How to fix your LED Strip Controller
If your remote control suddenly stops working or your lights start blinking, you may need to reset the controller and pair it back to the receiver unit. The controller sometimes un-pairs itself from the receiver due to a loose connection, radio interference from an external source or a low battery in your remote. If you are having this problem, reset and fix the controller by following this procedure:
First make sure that the indicator light on the top of the remote is lighting up when you press a button. If it does not light up, your remote battery is likely the issue and you will need a new CR2025 battery to replace it.
Disconnect your power source.
Unplug the dimming wire from both the power supply and LED strip light (see figure 1).
Remove battery from controller and then reinstall.
Plug power supply and LED strip back into the receiver unit (Figure 2)
Reconnect power supply to power.
With the remote, hold the 'SPEED +' and 'SPEED -' buttons down simultaneously for 3 seconds (Figure 3). The indicator light should blink once to show you have done this correctly.
The remote and receiver should now be paired and the light strip should be controlled by the remote.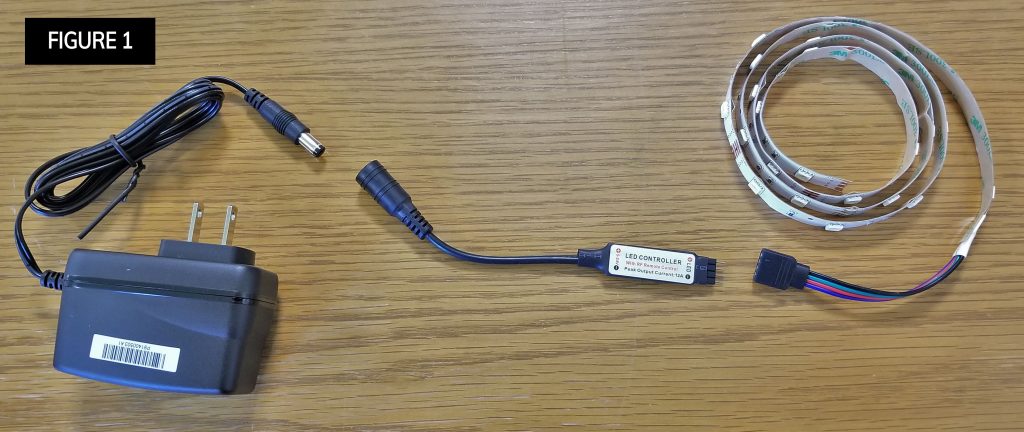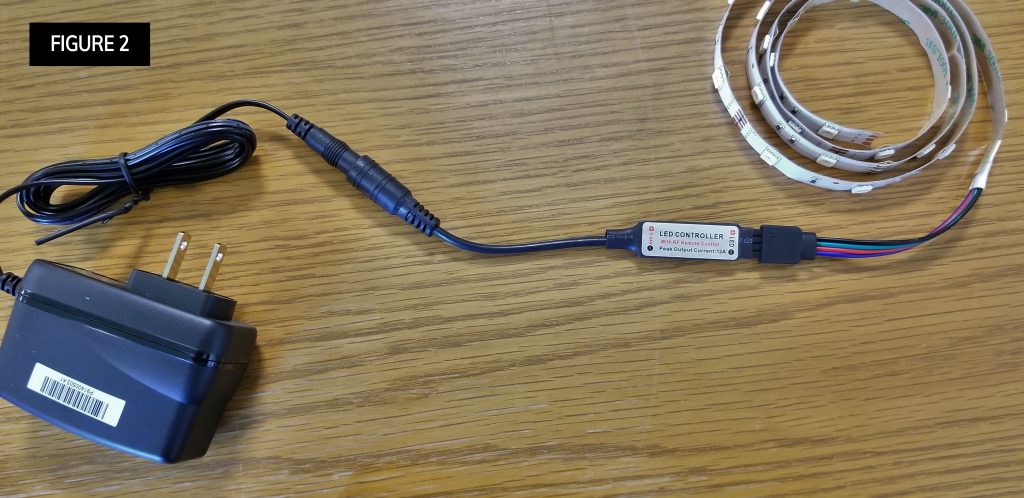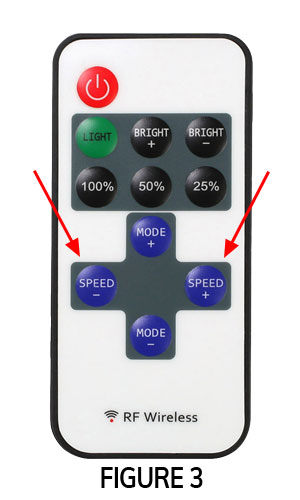 Please feel free to contact our customer support team if this does not fix the issue for you.