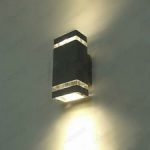 THE PROBLEM
You want to save money and like the idea of saving on your energy bill by lighting with LEDs, however you have looked at LED fixtures and been turned-off by their price. You may have seen LED fixtures from places like Lightology and Hubbarton Forge for over $500, that only produce as much light as a 60-watt incandescent. This seems expensive and almost ridiculous when you consider the cost of the LED and LED driver required to produce that amount of light.
HOW MUCH LIGHT DO YOU REALLY NEED
Question: How many lumens is a 60-watt incandescent?
Answer: Roughly 750-800 lumens.
WHAT LED IS GOING TO GET YOU THERE
The Cree Xlamp XP-G2 LED will do the trick. We carry a product with 3 of the XP-G2 LEDs mounted in-series to a 20mm hexagonal (LED Star) heatsink. The heatsink has a printed circuit board on the surface for easily attaching wires. adobe creative cloud The product ID for this LED is CREEXPG-W474 and it will produce 762 lumens when driven with 700mA of current; the total power consumed is only 6-watts. The LED can be paired with or without a lens depending on your application. The 3-Up lenses from Carclo are designed to sit directly over the LEDs and be secured into the leg mounting holes in the LED star board.
HOW DO YOU POWER THE LED – ALL I HAVE IS 120VAC
The perfect LED driver for this application is a 9-Watt constant current 700mA MagTech (ID# LD-CU7021AF). This LED driver is extremely small (1.57″L x 1.57″W x 0.87″H) and inexpensive ($16.99). To properly use the driver you can make "wire-nut" connections with your 120Vac power-source into the input of the driver and connect the positive and negative output wires from the driver to the respective solder pads on the LED. LEDSupply can solder leads to your LED if you aren't comfortable with soldering or if you don't have soldering equipment.
WHAT ABOUT A FIXTURE
The fixture, sconce, pendant, shade, lamp, whatever kind of exterior look and feel you want the fixture to have is left up to your creative side. Maybe you have an old lamp or wall fixture you can retrofit or you might have the ability to machine your own housing. We do have a few aluminum housings that could be used: LED Light Housings. Or, a heatsink this size would be adequate 1.38"L X 1.38"W X 0.709"H: link to heatsink.
FINISHED COST FROM LEDSUPPLY
The total cost of this project is $42.65 shipped – under $50, which leaves you with an extra $457.35 before you exceed the cost of some manufactured LED fixtures.