LED Housing Heatsinks
Machined from 6063 billet aluminum to create an enclosed LED housing and heatsink.
LED heatsink & housing enclosure for 20mm LED star, optic lens & holder.
Product ID : ALK-20M-xUP-EH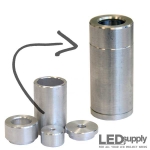 LED light engine aluminum heat sink enclosure for housing an LED star, optic and LED driver.
Product ID : ALK-LH-xW
$12.38
Sale Price:
$11.25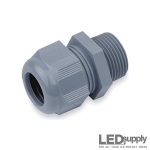 Liquid tight cord connector, 1/2" NPT conduit, 1-cord connector, nylon 6 material
Product ID : CORDGRIP-1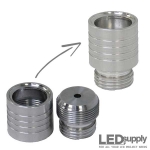 Two piece LED heat sink housing for 1-Up or 3-Up LED and optic that assembles and disassembles by screwing together.
Product ID : DLH-xUP-EH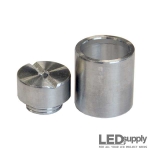 1-Up aluminum LED star housing for holding an LED & 26.5mm optic
Product ID : ALK-26M-1UP-EH
$14.58
Sale Price:
$13.25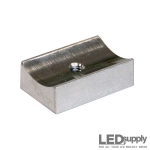 Concave base for mounting an LED Light Housing with a 1/4" X 20 thread
Product ID : ALK-BASE