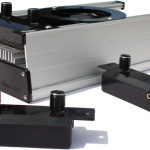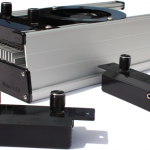 The fun began in 2007 when calls started rolling in about using high-brightness LEDs for reef tank lighting – the buzz was real. Given the 'newness' of LEDs at that time and the expense, in both time and money, required to build a custom tank, there weren't many willing to be guinea pigs. The break through was the build by Soundwave. Soundwave (Reef-Central Forum Username), a loyal customer, who believed in LED technology and was willing to learn and construct a completely custom 4-foot reef tank light, called us and took on the project. Long story short, he pieced together his project, was awarded 'post of the month' by Reef Central (Original Thread) and his light proved to keep a healthy tank full of vibrant aquatic life.
It seemed to us, like the success of Soundwave's project opened the door for many others and has helped to revolutionize how LEDs have been incorporated into reef tank lighting. For example, the MakersLED Heatsink Kit is an amazing product all DIYers should know about.


MakersLED is a reef tank brand that makes a complete-line-of-products for LED reef tank lighting. The idea is, a long-lasting light designed to provide all the features reef enthusiasts demand, in a package that anyone can assemble and at a more affordable price then a store bought completed fixture. This kit is extremely customizable by length, controls, wattage and more.

The MakersLED Heatsink was engineered with integrated t-slots making it easy to mount star LEDs; the heatsink has many other features, watch the 2-minute video below to see more. The heatsink kit includes: anodized heatsink, splash guard, end caps, fan and LED mounting hardware.
Next, MakersLED developed LED drivers that mount directly to the MakersLED heatsink. The MakersDRIVER 2UP PRO, drives LEDs & the fan; it also provides dimming and a remote control interface. The MakersDRIVER 2UP PRO easily plugs in with an optional MakersCONTROLLER, which makes automating and controlling the LEDs easy.
The MakersController works with the driver to create sunrise, sunset and other special effects throughout the day. Although the MakersDRIVER 2UP PRO does include a manual dimming option via 2 turn knobs, we highly recommend using the MakersCONTROLLER. As stated above, the controller provides sunrise, sunset as well as cloud cover, high-noon and simulates lightning storms. The one-click menu on the MakersCONTROLLER and included documentation, make setting up the MakersCONTROLLER very quick and simple.
The complete reef tank kits LEDSupply offers, include an equal number of Royal-Blue (12pcs/ft) and cool-White (12pcs/ft) Cree XT-E high power LEDs. To avoid soldering, the LEDs are pre-mounted to a printed circuit board, which allows connections via screw-in terminals. The final piece of the kit is a 100-Watt 48Vdc switching plug-in power supply. Depending on your tank set-up you may want to also consider adding a hanging kit to your light. The hanging kit is an accessory that fits into the MakersLED heatsink and allows the entire kit to be suspended.