The Mean Well HLG and HLG-C series are the flagship line of constant current and constant voltage LED power solutions from Mean Well. They take AC line voltage from 90~305VAC and convert it to constant current or constant voltage for your LEDs. Offered in models from 40-600 Watts this is one of the largest power supplies we offer and is worth considering for your LED application.
LED lighting systems are like any other working system out there, they are only as good as their internal, working parts. Much like having a bad engine in a car, a bad LED driver will ruin the whole system and have your investment failing before you even began to enjoy the benefits. The Mean Well HLG/HLG-C lines are packed with features, adding flexibility to LED lighting for a wide range of applications. Not only this but they pack it all in with a 7-year warranty. This premium power supply series is growing in popularity and have been used widely in LED grow applications and all kinds of outdoor lighting. Follow through this guide as we see what makes these ideal for driving power to your LEDs.
Highly Efficient LED Power
With efficiency as high as 96% for the HLG,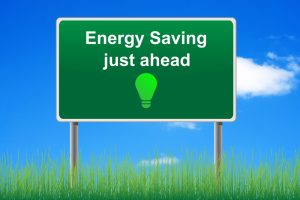 Mean Well limits the loss of power. This ensures that the LED system will run at maximum efficacy. The largest draw to switching to LED lighting for the common user is to capitalize on the low power consumption, saving on that electric bill every month.  A high efficiency driver makes sure that you are getting the most out of every Watt. High efficiency like this improves on system run cost as well as the amount of light that can be output from a single Watt (efficacy). These are two very important factors in the LED lighting industry that Mean Well's flagship program can help improve upon.
IP65 – IP67 Aluminum Casing
The most obvious and visual stand out is the enclosure of the HLG and HLG-C. Mean Well used a complete aluminum enclosure which makes them much more heavy duty and impressive than their plastic case counterparts. The sealed aluminum case gives them an IP65-67 rating (depending on the model, listed below). This allows them to be used in outdoor, damp locations long term with no problem. The waterproof rating makes them perfect for some of the large markets that LED lighting are starting to take over: Landscape lighting, architectural lighting, street lighting, parking lot security lights, etc.
Power Supply Safety Protection and Certifications
When working with power there is always a chance for large voltage spikes or power surges that could damage the power supply. Mean Well is good about adding safety protections to their products and the Mean Well HLG is no exception. The HLG and HLG-C offer short circuit, over current, over voltage and over temperature protections. On top of this they can withstand a 4kV surge which complies to IEC61000-4-5. This ensures reliability of the driver and makes sure the power supply will not fail due to power surges or over powering.
Mean Well HLG and HLG-C meet many certifications including: UL, CUL, TUV, PSE and CE certification. They are "HL" type drivers for use in Class 1, Div. 2 hazardous location luminaires. This is a certification that no other power supply or driver on our site will offer so if this is a requirement for your system than the HLG/HLG-C is your best bet.
Mean Well HLG: Constant Voltage Power Supply + constant current mode
The Mean Well HLG model is a dual output mode power supply. The default mode is constant voltage and is usually how it is used but there is also a constant current region that will allow the supply to directly drive high power LEDs at a safe constant current if needed.
In finding the right model the first thing to do is search for the Wattage needed, the HLG is offered in 10 wattage models ranging from 40-600 Watts. Secondly the output voltage option should be chosen, the HLG offers 9 choices from 12 to 54VDC. Take a look at the product to pages to see all the different combinations!
The HLG are best for when your light needs a certain constant voltage to run (i.e. LED flex strips at 12V). The HLG brings a lot more to the LED strip lighting industry than you may think. Currently the largest 12V power supply we carry is just 100 Watts. The largest HLG model can run up to 600 Watts meaning you can power 6 times the LED flex strips! With LED strip lighting becoming so popular for large applications this lets you power the strips you need off one supply, no need for multiple power supplies which increases wiring and system cost.

If your LEDs operate within the constant current region (pictured right) the HLG will be able to drive them at the rated current. Usually this current is too high for LEDs but if you run a series/parallel system it could work by dividing the current among the parallel strings. Usually it is best to use the HLG-C (described in the following section) for LEDs needing constant current. If you still aren't sure if you need constant current or constant voltage check here.
Mean Well HLG-C Constant Current LED Driver
The HLG-C is the strictly constant current version of Mean Well's flagship line. This is a true AC input LED driver that can take in universal AC input and output a safe DC current with varying voltage limits to high power LEDs.
The HLG-C is most often marketed for use with high output LEDs like chip-on-board LEDs (COBs) or higher power diodes like the Cree XHP-35. It is marketed the most to these LEDs because of the large loads it can handle…up to 320 Watts. The Mean Well HLG-C is great for large LED systems where you need to drive many LEDs all on the same driver.
The Mean Well HLG-C is offered in 6 Wattage outputs ranging from 60-320 Watts. As far as output current the HLG-C can be found in 9 different current options from 350mA to 3500mA. Take a look at the product page to see all the models offered. From the vast options you can see that this driver can be helpful in a wide range of LED applications both big and small.
HLG and HLG-C Options
We have gone over the basic options of finding different wattage and output options for the HLG series. Lastly there are actually a few different types that you will need to decide from upon purchase. These models just depend on what you need for your system and if you want to add a little more flexibility to the system.
A Type – Adjustable output through on-board dials
The A type is available in both the HLG and HLG-C. This type has two on-board potentiometers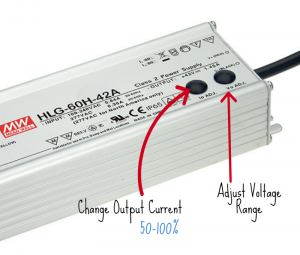 (pictured) that can be adjusted using a small Philips head screw driver. The potentiometer on the right adjusts the output voltage/voltage range plus or minus 10%. This allows the driver to work even if the total voltage of your LEDs is slightly higher or lower than the driver is rated. The potentiometer on the left allows for the output current to be adjusted from 50-100%. This allows users to adjust the output current, therefore altering the brightness of a system.
This model is very helpful as it allows you to customize the settings to the LED system's needs. Some applications need a dimmer light or some slight altering which the HLG A type allows for. The A model is only IP65 rated due to the on-board potentiometers.
B Type – 3-in-1 Dimming Options
Mean Well's popular 3 in 1 dimming function allows for various methods in dimming and providing optimal design flexibility. The B model of the HLG and HLG-C can be adjusted via 0-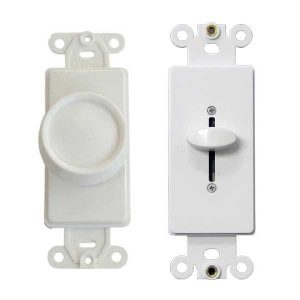 10V dimming, 10V PWM signal or Resistance dimming. The dimming source current from the power supply is 100uA (typ.)
The easiest way to dim the HLG would be to hook it up to a 100k Potentiometer. This variable resistor can adjust the output current via a small dial. If you need to dim your LEDs as easy as possible than this is the option for you.
Our popular 0-10V dimmer is another reliable way to dim down the LEDs using the HLG LED Drivers. This hooks up pretty much as easy as a potentiometer with just a ground and reference wire from the dimming wires coming out of the HLG B model.
Blank Type
The blank type is only available in the HLG and it just offers the HLG as is, no dimming or adjustments available. It is IP67 rated with cable input and output.
Applications for Mean Well HLG
The HLG and HLG-C are built to withstand the elements, having all the certifications and protections needed. This makes them extremely useful for a wide range of applications. The IP67 rating (IP65 for Type A) makes it a no-brainer for those tough outdoor applications where a power supply is needed to stay safe and reliable in many different environments. Many large applications with the need for multiple LED lights powered from one driver or power supply will benefit from the large Wattage and voltage loads that Mean Well's premium LED driver can handle.
Landscape and Architectural Lighting
LEDs are becoming more popular for landscape and architectural lighting. Their small footprint and flexibility make it easy to create a nice ambience around residential or commercial spaces. The high efficiency of LED lighting is also a huge advantage as some landscape and architectural lighting will be on for long hours at night. The waterproof aluminum case of the HLG and HLG-C make it the ideal choice for using in these applications where a IP67 rated power supply is needed.
Large LED Strip Applications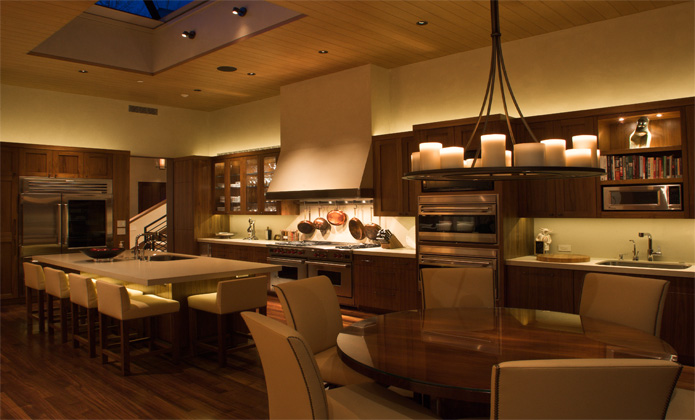 When using LED flex strips the total system wattage can add up fast in larger applications. The HLG constant voltage power supply comes in large sizes all the way up to 600 Watts so that isn't an issue here.
LED Grow Lighting
COBs (chip on board LEDs) are becoming very popular for horticulture. COBs run at higher voltages than single die SMD LEDs and will require a driver that can handle the larger load. Indoor grow areas can also be very hot and/or damp, therefore needing an IP67 rated driver. The Mean Well HLG is used extensively for LED grow lights.
High Bay Lighting
High bay lighting is usually a large project with many LED lights as they need to light a very large area. The HLG/HLG-C LED driver line can help with this as they output high current levels and can handle large voltage loads.
Mean Well has a large selection of LED drivers and power supplies, check here for there full offering!