Aavid Thermalloy
Shop here for a complete listing of Aavid Thermalloy heatsinks. Aavid Thermalloy is a supplier of heat sinks and thermal management packages for cooling electronics and systems. For almost 50-years Aavid Thermalloy has been a leader in thermal management solutions.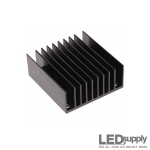 Black anodized aluminum, 10C/W, 61mm X 58mm X 24mm, RoHS
PART #: 102-1489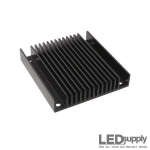 Black anodized aluminum, finned heatsink. Thermal control for 6-7 Watts!
PART #: 102-1488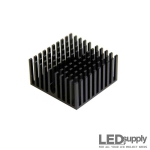 Black anodized aluminum, thermal adhesive, 35mm X 35mm X 18mm
PART #: HS13137