LED Kits
---
LED Kit Category Description
LED Supply offers a complete lineup of LED kits that save you time and assure a successful end result for your lighting project.
Many are specialized for your lifestyle needs, like the MakersLED Reef Tank Kit, which comes with all the necessary drivers, power supply, and other components. Home gardeners will appreciate the MakersLED Indoor Grow Kit, with just the right mix of LED drivers and power-switching. Advanced Lighting Kits are designed to be a complete unit that will fit a High-Power Star LED, Optic, Optic Holder and LuxDrive LED Driver, available in 3-watt, 9-watt or 15-watt applications.
Choose from a fully assembled kit or components only. Just to be sure things go smoothly, we include a complete LED placement, wiring and drilling schematic.
---
Top Selling LED Kits: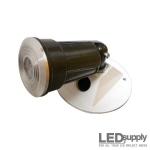 Standard Lamp Holder with custom cap to allow use of any star LED
Product ID : FLOOD-LED
$53.90
Sale Price: $49.00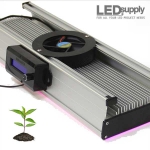 80-Watts per 6-Inch, custom-lengths, full spectrum, Solderless
Product ID : LEDGROW-80W-KIT
$273.90
Sale Price: $248.98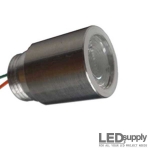 Includes: 1-Up aluminum LED star housing, LED, optic, optic holder & 6" leads
Product ID : ALK-1UP-EH-KIT
$16.23
Sale Price: $14.75
Includes: 3-Up aluminum LED star housing, LED, optic & 6" leads
Product ID : ALK-3UP-EH-KIT
$16.23
Sale Price: $14.75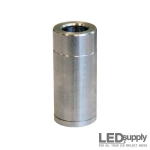 Includes: 15-watt aluminum housing, LED, optic, optic holder & driver
Product ID : ALK-LH-15W-KIT
$58.29
Sale Price: $52.98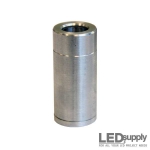 Includes: 3-watt aluminum housing, LED, optic, optic holder & driver
Product ID : ALK-LH-3W-KIT
$38.49
Sale Price: $34.99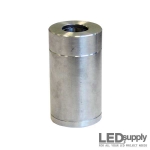 Includes: 9-watt aluminum housing, LED, optic, optic holder & driver
Product ID : ALK-LH-9W-KIT
$53.89
Sale Price: $48.99
Put Your Name in Lights - Assemble or Pre-Built LED Projector Box Kit
Product ID : PBOX-KIT
$29.65
Sale Price: $26.95
Build your own DIY LED Reef Tank light with our MakersLED LED light kit
Product ID : RT-50W-KIT
$240.90
Sale Price: $218.98
1