LED Bulbs
---
LED Bulb Category Description
LEDs (light emitting diodes) are fast becoming indispensable components in all forms of lighting. You may be sourcing parts for your self-built DIY projects and retrofits, or simply replacing incandescent bulbs in your living room lamps. You're probably aware of the benefits, like up to 20 times longer life, lowest possible energy consumption, or lack of mercury, and now you are ready to buy LED bulbs.
We apply rigorous standards to our careful selection of LED light bulbs, offering only the best quality at the lowest price. LEDdynamics, Inc., has been innovating and manufacturing LED products and integrated circuits in the U.S. for over ten years. They are the creators of the popular line of BuckPuck, MicroPuck, PowerPuck, BoostPuck, BuckBullet, BuckBlock and FlexBlock LED Drivers.
Save on bulk orders of EverLED TR™ and EverLED VE™ T8 Fluorescent Tube Replacement, winner of the 2008 Popular Science magazine "Product of the Year" award. Rely on brands like Zenaro Lighting, whose parent company, Everlight Electronics, controls most aspects of their products, from the chip to the LED, the module and the complete luminaire.
---
Top Selling LED Bulbs: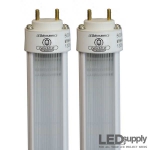 Value Edition for extra savings, 35% power reduction, fast ROI, direct drop-in
Product ID : EVERLEDVE
$75.90
Sale Price: $68.99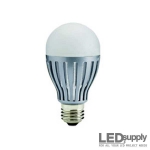 Warm 3000K white, 400-Lumen, 8-Watt consumption LED Bulb by Zenaro
Product ID : RSL60A
$16.49
Sale Price: $14.99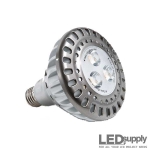 Warm 3000K white, 400-Lumen, 8-Watt PAR30 LED Bulb by Zenaro
Product ID : RSLPAR30
$27.49
Sale Price: $24.99
1