Accessories
Lighting accessories can make all the difference when installing or building new LED lighting systems. Rely on well-made, safe LED accessories from our complete catalog of items, where we insist on the same level of quality you have come to expect from all our LED components.
Find seals for coating and insulating electronic components, premium adhesives, low-voltage dimmer controls, 2-conductor wire or heat-shrink tubing by the foot, transfer tape, power cords, power connectors, soldering irons and much more.
Keep your tool kit stocked with fresh supplies and be prepared for every little thing your LED project needs.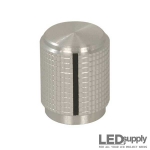 Fits: 0.125" (1/8") shaft, 0.5" diameter, 0.625" tall
Product ID : 03021HEP-KNOB
$2.74
Sale Price: $2.49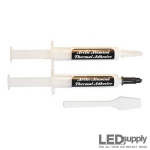 Electrical isolator adhesive with aluminum, 1:1 ratio, 5-minute work time, 5-grams
Product ID : AATA-5G
$8.24
Sale Price: $7.49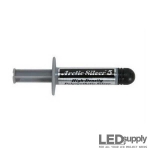 Electrical isolating silver grease, 1:1 ratio, 5-minute work time, 5-grams
Product ID : AS5-35G
$7.69
Sale Price: $6.99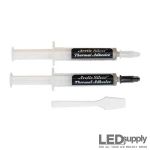 Electrical isolator adhesive with silver, 1:1 ratio, 5-minute work time, 7-grams
Product ID : ASTA-7G
$17.59
Sale Price: $15.99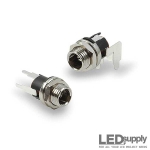 DC power connectors, 2.1mm or 2.5mm center positive barrel plug connection
Product ID : DC-PJ-XX
$3.29
Sale Price: $2.99
(2)AA Battery Holder with Switch, Cover and 6-Inch Leads
Product ID : BH-2AA-SWITCH
$2.19
Sale Price: $1.99
Red & Black 20-gauge stranded wire inside a gray jacketed heatshrink tube
Product ID : WIRE-20-2COND
$2.74
Sale Price: $2.49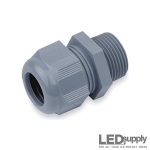 Liquid tight, 1/2" NPT conduit, 1-cord connector, nylon 6 material
Product ID : CORDGRIP-1
$3.29
Sale Price: $2.99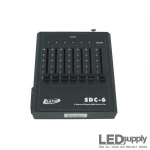 6-Channel interface for the QuadPuck DMX controller
Product ID : SDC-6
$87.99
Sale Price: $79.98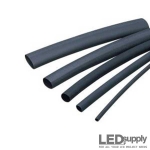 Black tubing for covering wires and solder connections
Product ID : HS-TUBING
$1.64
Sale Price: $1.49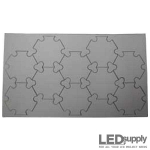 Electrically isolated thermal tape in a hexagonal shape to fit star LEDs
Product ID : A001
$8.79
Sale Price: $7.99
Electrically isolated thermal tape in a hexagonal shape to fit star LEDs
Product ID : A001-H
$8.79
Sale Price: $7.99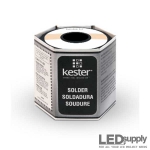 .50mm lead solder, 1lb net weight or 454grams, #50/245
Product ID : 417-430
$43.99
Sale Price: $39.99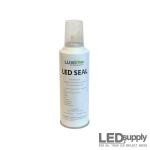 Fast-Dry spray, dries clear, insulates electronic components and LEDs
Product ID : 9013-07
$17.59
Sale Price: $15.99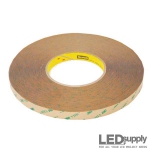 Double-sided VHB transfer tape for adhering linear LED strips to a heatsink
Product ID : VHB-TAPE
$2.19
Sale Price: $1.99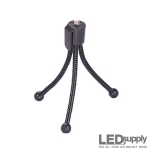 5" Mini-Tripod, flexible legs, 1/4"X20 standard camera mount screw & belt grip
Product ID : MINI-TRIPOD
$6.59
Sale Price: $5.99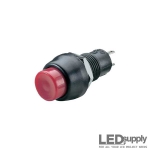 Push Button On/Off Switch with Solder Leads
Product ID : SWITCH-PB
$3.84
Sale Price: $3.49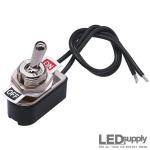 Full Single Pull Single Throw On/Off Switch with 6-Inch Leads
Product ID : SWITCH-TOG-LDS
$2.74
Sale Price: $2.49