BuckPuck - Constant Current LED Drivers
The LuxDrive™ 3021 BuckPuck Modules are a true line of current regulated drivers for powering LEDs. Unlike standard power supplies, which deliver a fixed voltage to the output, the BuckPuck is designed to deliver a fixed current. The output voltage will vary as required to maintain the specified output current with differing forward drop voltages of LED junctions. A fast response current sensing circuit permits the unit to be used in applications where flashing or strobing of the LEDs is required.
The entire line of pinned BuckPucks are below, please review individual product pages for respective product details.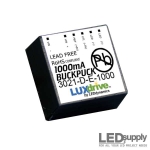 3021 series from LUXdrive™, 0-5V dimming, 7-32Vdc input & 7-pin SIP connection
Product ID : 03021-D-E-1000
$15.10
Sale Price: $13.73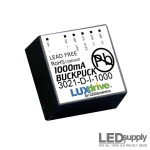 3021 series from LUXdrive™, 0-5V dimming, 7-32Vdc input & 7-pin SIP connection
Product ID : 03021-D-I-1000
$18.13
Sale Price: $16.48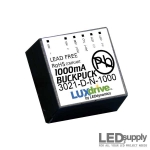 3021 series from LUXdrive™, non-dimming, 5-32Vdc input & 4-pin SIP connection
Product ID : 03021-D-N-1000
$14.10
Sale Price: $12.82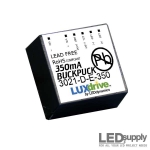 3021 series from LUXdrive™, 0-5V dimming, 7-32Vdc input & 7-pin SIP connection
Product ID : 03021-D-E-350
$15.10
Sale Price: $13.73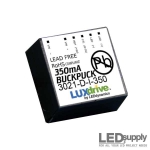 3021 series from LUXdrive™, 0-5V dimming, 7-32Vdc input & 7-pin SIP connection
Product ID : 03021-D-I-350
$18.13
Sale Price: $16.48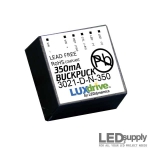 3021 series from LUXdrive™, non-dimming, 5-32Vdc input & 4-pin SIP connection
Product ID : 03021-D-N-350
$14.10
Sale Price: $12.82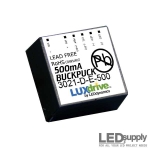 3021 series from LUXdrive™, 0-5V dimming, 7-32Vdc input & 7-pin SIP connection
Product ID : 03021-D-E-500
$15.10
Sale Price: $13.73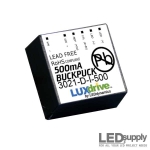 3021 series from LUXdrive™, 0-5V dimming, 7-32Vdc input & 7-pin SIP connection
Product ID : 03021-D-I-500
$18.13
Sale Price: $16.48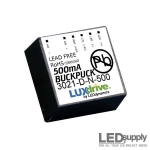 3021 series from LUXdrive™, non-dimming, 5-32Vdc input & 4-pin SIP connection
Product ID : 03021-D-N-500
$14.10
Sale Price: $12.82
3021 series from LUXdrive™, 0-5V dimming, 7-32Vdc input & 7-pin SIP connection
Product ID : 03021-D-E-700
$15.10
Sale Price: $13.73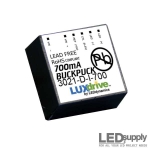 3021 series from LUXdrive™, 0-5V dimming, 7-32Vdc input & 7-pin SIP connection
Product ID : 03021-D-I-700
$18.13
Sale Price: $16.48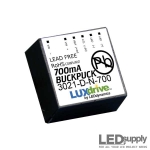 3021 series from LUXdrive™, non-dimming, 5-32Vdc input & 4-pin SIP connection
Product ID : 03021-D-N-700
$14.10
Sale Price: $12.82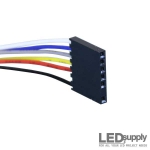 7-pin SIP connection with 6" wire leads
Product ID : 03021HE
$3.29
Sale Price: $2.99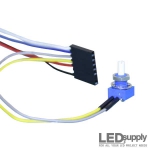 7-pin SIP connection with 6" wire leads & 5k potentiometer
Product ID : 03021HEP
$5.49
Sale Price: $4.99
1