Seoul Z-Power LEDs
Available here are perfect warm-white 3000K high-power LEDs from Seoul. Seoul is the fifth largest LED manufacturer in the world and offers an excellent cost per lumen LED that is compatible with all the other popular LED brands and secondary optics.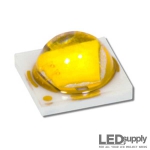 Warm-white Z Power LED emitter from Seoul.
Product ID : SZ5-MO-WW-C8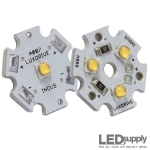 Z-Power LED(s) from Seoul re-flowed to a 1-Up or 3-Up advanced thermal PCB star board from LUXdrive.
Product ID : A00x-M0830-U3